For the first time, Chinese railway freight cars go abroad with the 'wheel-changing' method
Chinanews.com, Erlianhot, April 13 (Li Aiping and Liang Xiaohong) On the 13th, 250 commercial vehicles took the "wheel-changing" railway freight car slowly out of the country for the first time.   
China Railway Hohhot Bureau Erlian Station (hereinafter referred to as Erlian Station) released the news that day that the commercial vehicles carried by the railway wagons will be officially exported to Ulaanbaatar, the capital of Mongolia.   
Officially confirmed that this is also the first time that China's railway automobile export transportation has used the "wheel-changing" method to exit the country. This new method of export transportation of commodity automobiles will greatly enhance the automobile export capacity of Erlian Railway Port.   
It is reported that in the future, 800 commercial vehicles will be exported to Mongolia and the European market every month, forming an annual export capacity of nearly 10,000 commercial vehicles.   
Introduced by the railway department, the Chinese railway uses the 1435mm international standard gauge, while the Mongolian and European national railways use the 1520mm wide gauge.   
Because of the different gauge standards of railway lines in various countries, international freight trains need to handle loading and unloading operations at railway ports, reloading the goods to trains that meet the national gauge standards of the destination before passing through the border.   
In the past, due to complex vehicle replacement procedures and untimely distribution of special vehicles for overseas vehicles, the export vehicles at Erlian Railway Port often stayed at overseas ports for about 3 to 4 days. This time, for the first time, the Chinese railway department used the JSQ commercial vehicle special transport vehicle to adopt a method similar to the replacement of the bogie (that is, the bottom running device of the vehicle) and the coupler connection device of the international passenger train. Circular transportation has greatly improved the efficiency of automobile export transit, and the fastest transit time of automobile transportation trains has been shortened to less than one day. (Finish)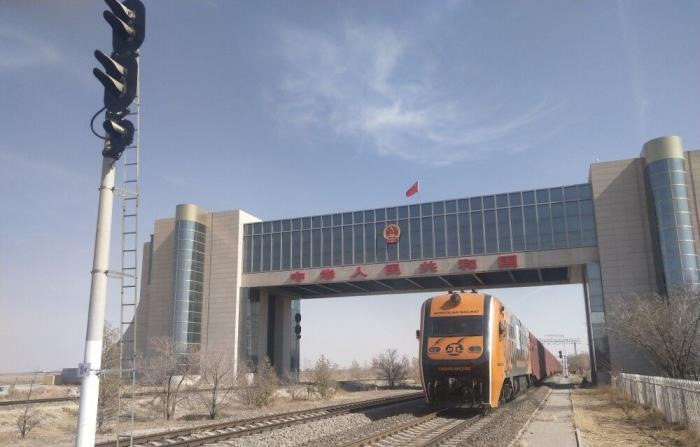 Previous: None